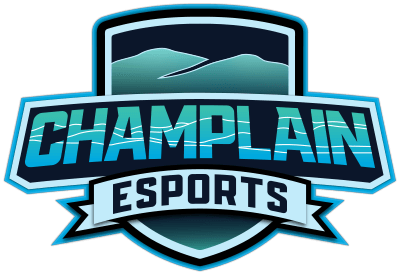 Welcome to Champlain Esports!
Champlain Esports is a comprehensive, college-wide esports program. We support the success and fulfillment of our esports competitors as well as the dedicated Champlain community of esports managers, broadcasters, promoters, and enthusiasts.
Champlain Esports includes both varsity and club teams, which are open to students in all majors. Our state-of-the-art esports hub is home to our esports community and has been designed to build school spirit among students, faculty, staff, alumni, and in the local Burlington, Vermont, area.
Request More Info
CHAMPLAIN Esports overview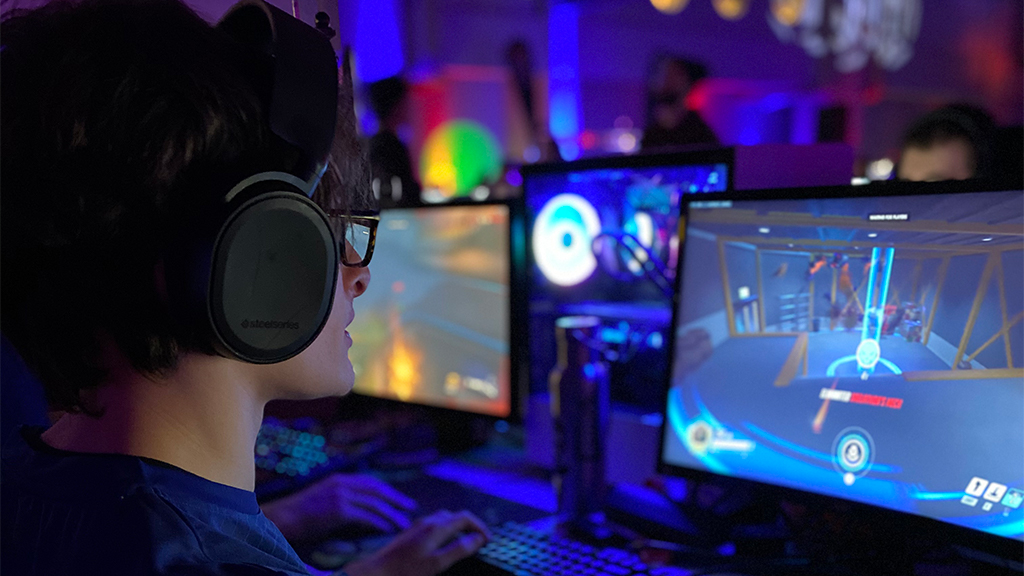 Community-Building Esports Events
At Champlain, esports is for everyone. To that end, we make sure to host esports events that encompass the full range of gamers, from recreational to hyper-competitive. Whether you want to chill out with a friendly Mario Kart tournament or give back to the community with our annual Extra Life event, there are many ways to participate and support the Champlain esports community.
Esports & Professional Development
Professional Skill-Building Opportunities
In addition to supporting students in competitive play, the Champlain Esports program paves the way for students to learn about and gain experience in the multi-billion dollar video game industry, as well as to cultivate skills in related fields such as:
Broadcast Production
Video Production
Marketing and Brand Management
Team Leadership
Event Coordination
Facility Management
Want a career in the game industry?
The Game Studio at Champlain College is the premier destination for students who want to prepare for a career in game development in a real-world setting that mirrors how the professional game industry actually works. At Champlain, your game classes will start in your first semester and continue through your last. Our industry-expert faculty will guide you through the rigorous courses that will shape you into a polished game industry professional.

Explore the Game Studio
Game Art
Game Business & Publishing
Game Design
Game Production Management
Game Programming
Game Sound Design
Meet the CHAMPLAIN Esports Director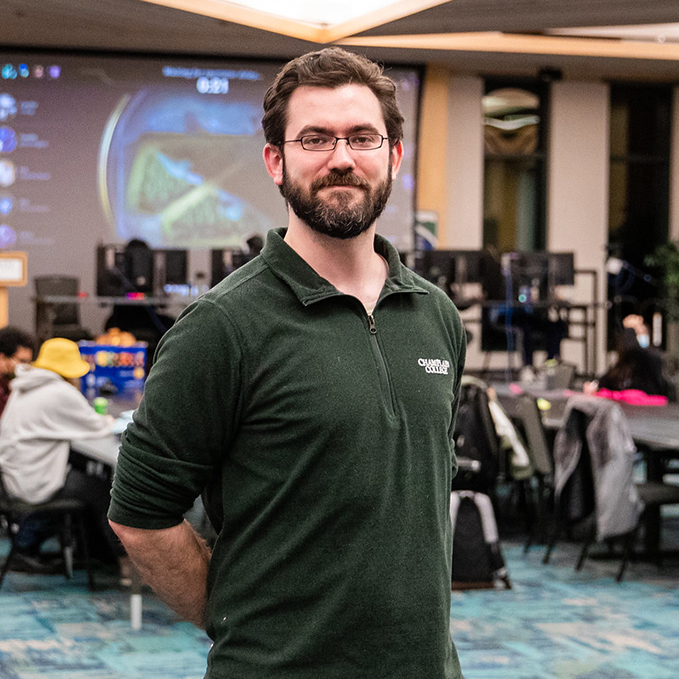 Christian Konczal
Champlain College Esports Director
As a Champlain College alum, Christian is excited to lead Champlain College Esports and bring out the best in students involved in the program. Christian's plans involve growing the program alongside the ever-expanding esports industry, focusing on new team options and enhancing event production through streaming and broadcasting. The goal is to build a true and enthusiastic community around Champlain Esports.
View My Story
The Wide World of Champlain Esports
Join the Team.
Join the Fun.
Champlain Esports is a thriving community of competitors and promoters. Join our team to compete, broadcast, commentate, and more as part of our comprehensive program. There are plenty of opportunities for all interested students, so get in on the fun today!
Join Today!
Want to Join the Fun?
Fill out the form below and we'll be in touch about all the ways you can engage with our Esports teams when enrolled at Champlain College.

Already a Champlain student? Let our Esports Director know you are interested here.