Champlain Esports Facilities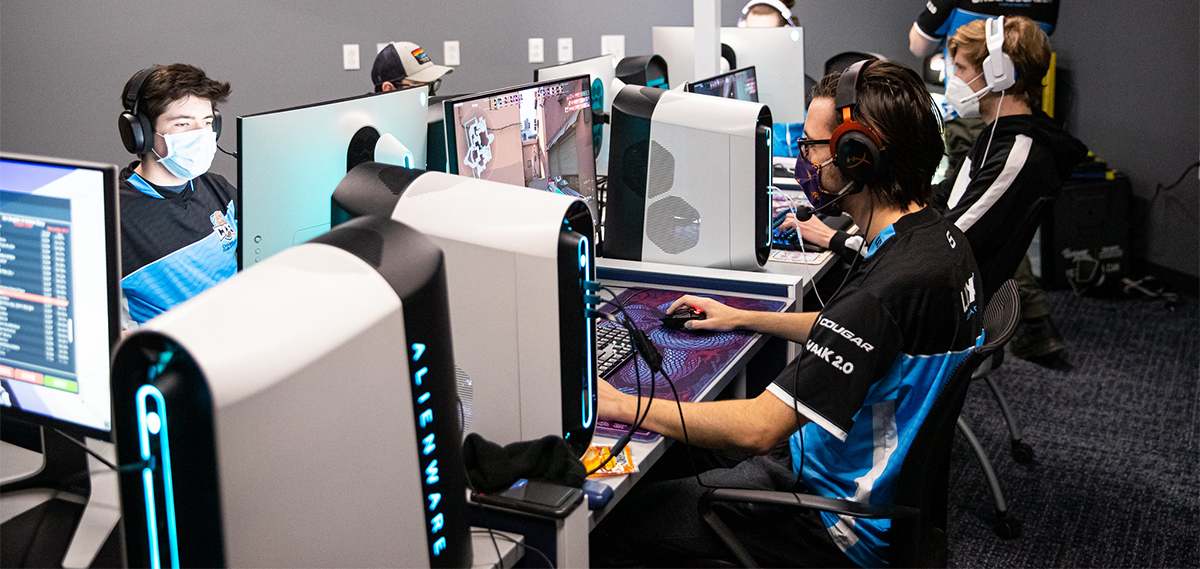 Located at the Miller Center Lakeside campus, the state-of-the-art Champlain Esports facility facilitates high level & recreational play, digital content creation, and live broadcasting. The facility—designed to create community—is open to all Champlain students to come and stay, connect with students from across the College, and, of course, play.
Features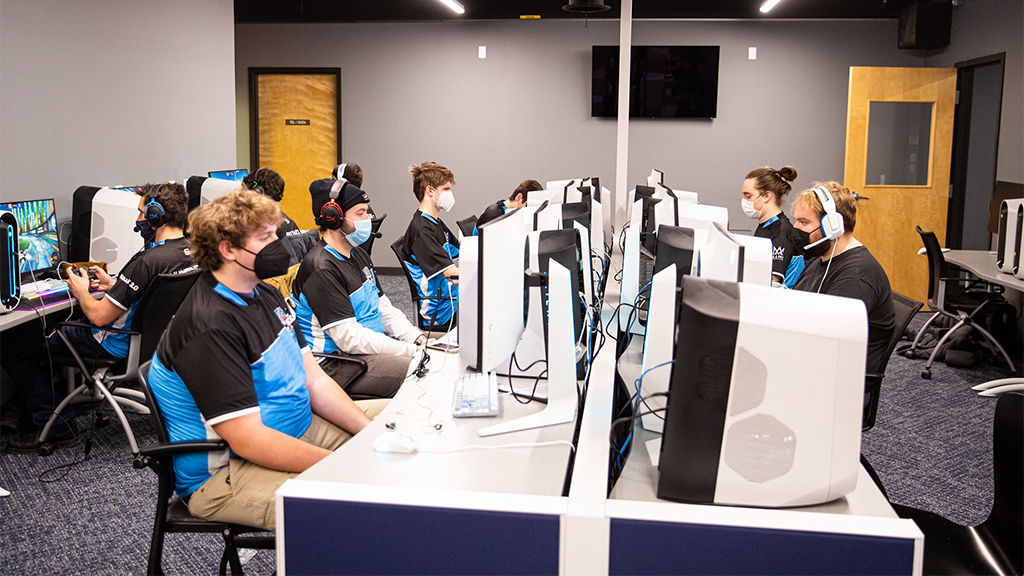 Over 24 Open PC Stations
Separate training room with 7 PC stations for competitive training
2 Console Stations
2 Digital Media stations
Broadcasting Suite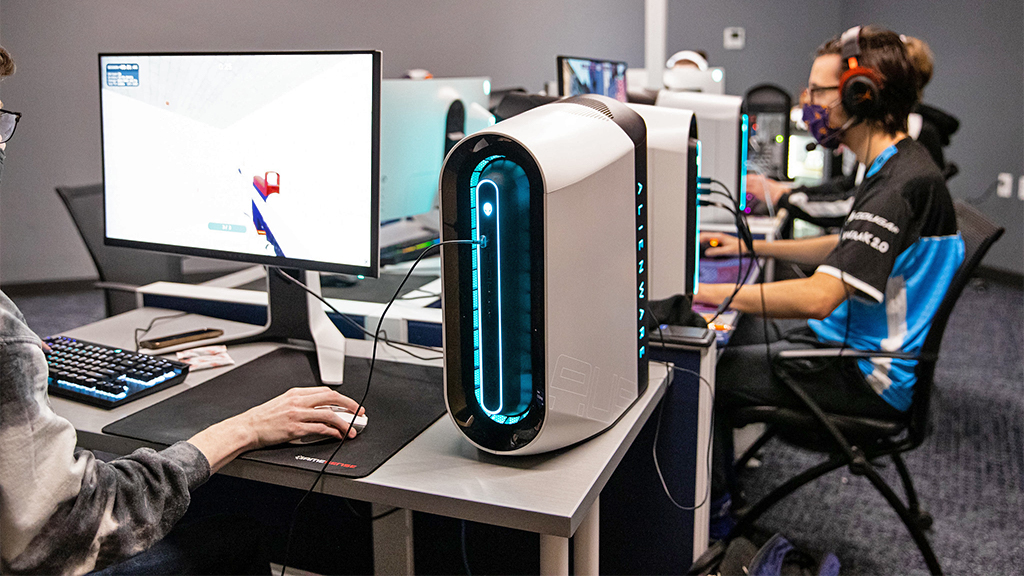 High-Performance PCs
CPU: Intel i9 3.5ghz
GPU: Nvidia GeForce RTX 3080
RAM: 32GB
Monitor: Alienware 27 Gaming Monitor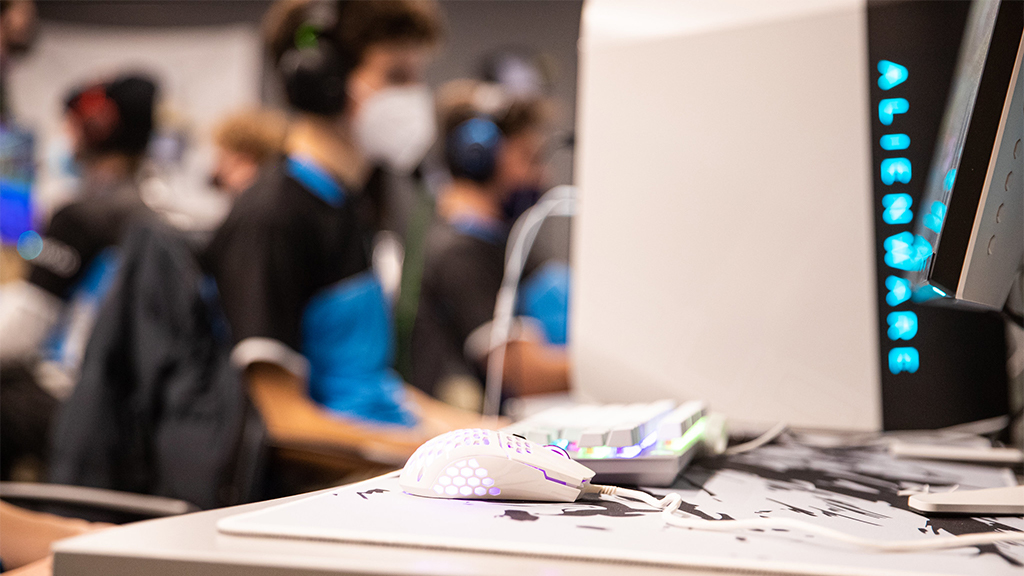 Ergonomic Stations & High-Performance Chairs
Our stations are made to set up students for comfort and competitive success. Featuring Vertagear chairs and ergonomic design, these stations will have you feeling your best, so you can perform your best.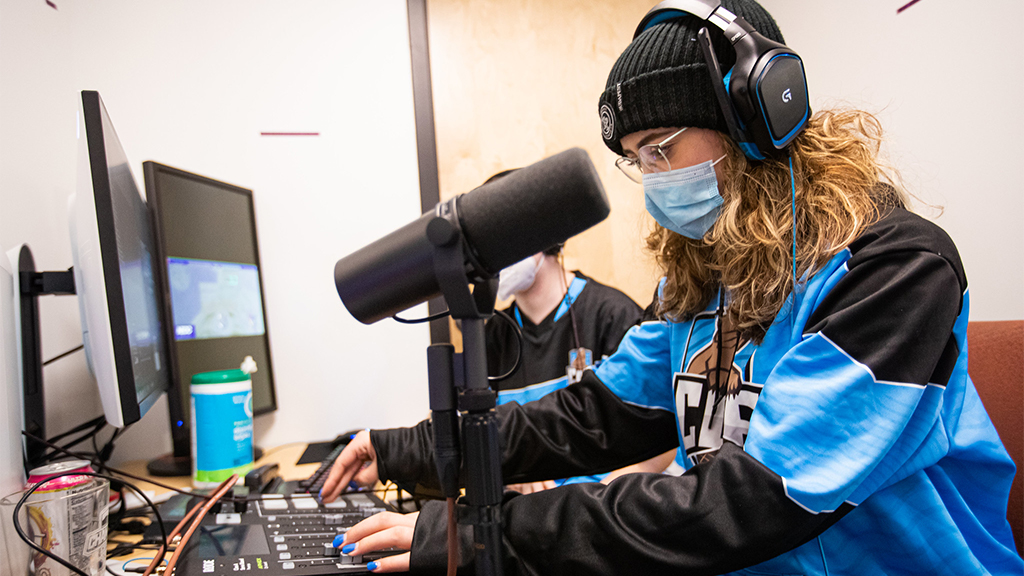 High Quality Recording and Streaming Equipment
Our facilities feature a suite of high quality cameras, multiple capture stations, microphones, and audio-visual mixing abilities. Our equipment is mobile, too, so we're prepared to follow our teams wherever they may play and we can support the action.
Join the Team.
Join the Fun.
Champlain Esports is a thriving community of competitors and promoters. Join our team to compete, broadcast, commentate, and more as part of our comprehensive program. There are plenty of opportunities for all interested students, so get in on the fun today!
Join Today!
Want to Join the Fun?
Fill out the form below and we'll be in touch about all the ways you can engage with our Esports teams when enrolled at Champlain College.

Already a Champlain student? Let our Esports Director know you are interested here.