Meet the Esports Director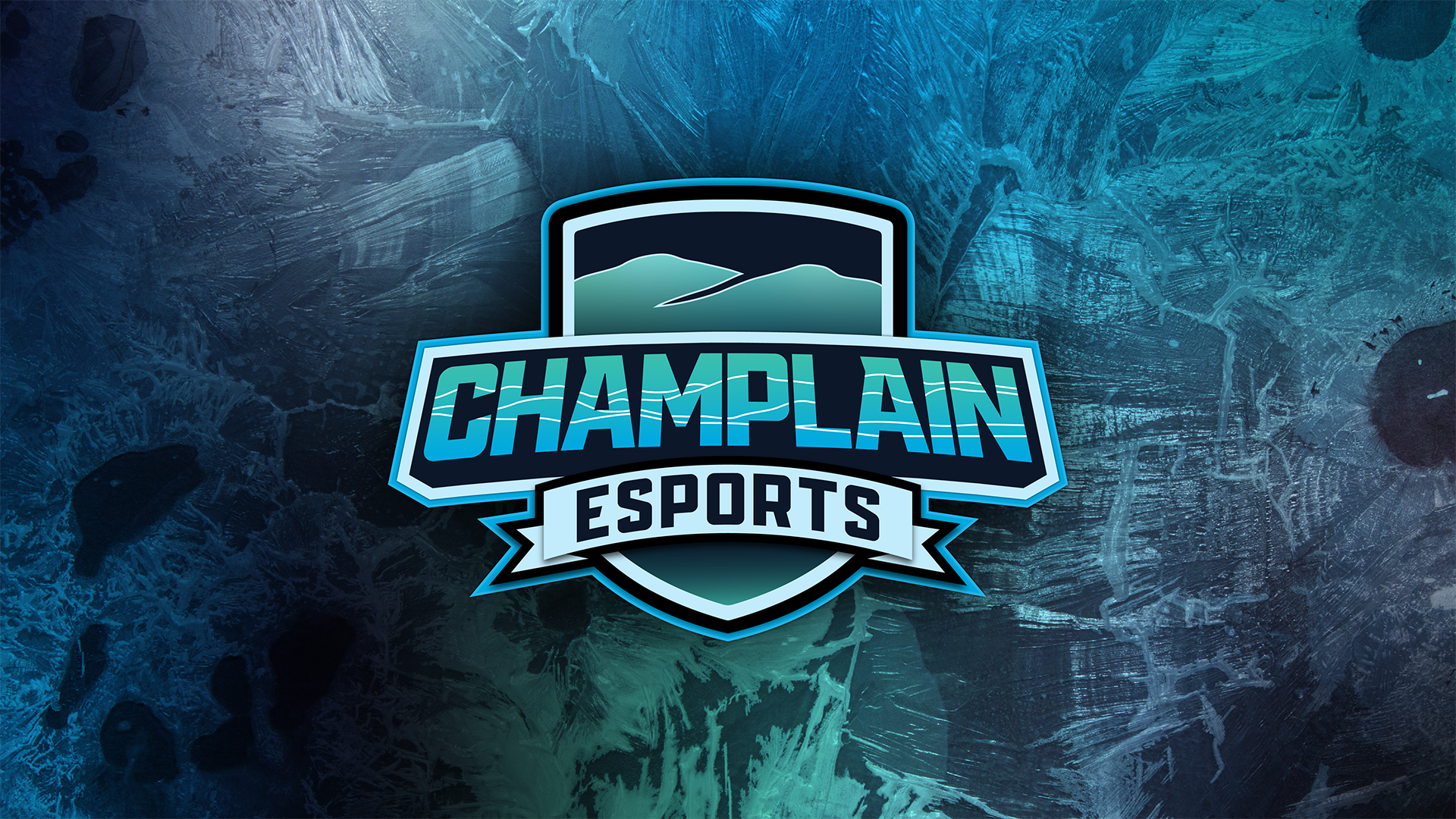 Champlain Esports Director Christian Konczal is taking our longstanding esports club to the competitive collegiate level. By adding more teams, more games, and more options for Champlain students looking to get involved in media and event production, he's creating an innovative program with options for students of all interests and skill levels.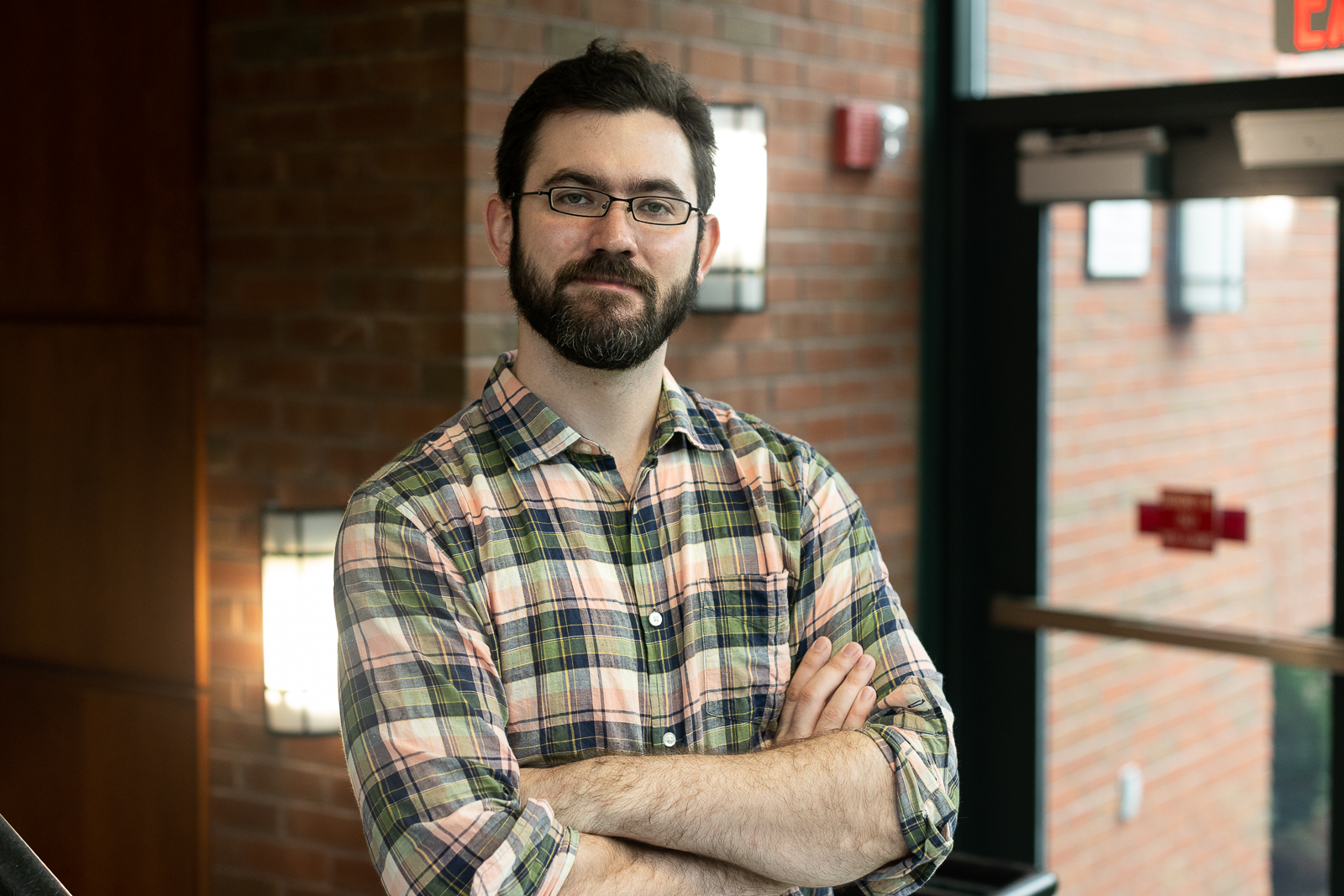 As a Champlain College alum himself, Christian is excited to expand Champlain Esports and bring out the best in students involved in the program. Christian began working as Champlain Esports Director in the summer of 2021 after being consulted by Champlain to create a proposal for a new updated program. Christian's plans involve growing the program alongside the ever-expanding esports industry, and focusing on new team options, enhanced event production through streaming and broadcasting, and more inclusivity for all interested students. Plans also include the building of a new esports facility, and the expansion of collegiate-level competition between Champlain Esports and other college esports programs.
He believes in working closely with students to achieve success competitively, and creating a space that students can help design themselves and feel comfortable in.
Read our Q&A below to learn more about Christian and the future of the Champlain Esports.
What inspired you to work in Esports and video games?
After being thrown a few curveballs early in life I found a source of strength within the competitive gaming community and realized that the benefit I had received from that environment needed to be shared with others like myself. There's a golden opportunity right now to help change the conversation around video games and competition within them, and I want to be a voice within that.
What kind of changes can we expect to the program? How will it differ from the club?
Since our goal is to improve the experience of students that engage with us at every level of gaming, from recreation to competition, it's important to me that the Champlain Esports still has the agency to create authentic programming and exciting experiences for all interested students. For the average student we are trying to keep the changes they experience to be fairly minimal, and instead focus on simply creating more opportunities for professional development and having an enjoyable campus experience.
What do you like about your job?

It's always different, typically stressful, but incredibly rewarding. The effort I pour into the program has a profound effect on a significant number of our students, and being able to be one of the first professionals they've interacted with that not only understands their passion but celebrates it is something that never gets old.

What are your goals for the future of Champlain Esports?
My main goals are to elevate what Champlain Club Esports has already been doing for the past few years, develop a strong athletic brand for Champlain, and to compete at the highest levels of competition. I want to place Champlain as the de facto spot for esports competitions in VT, and to grow the competitive gaming community on and off campus. I want Champlain Esports to stand among other programs that value growth, respect, and academic excellence. The industry is still new and rapidly growing, and we need good people to help steer it in a healthy direction. In my experience, Champlain simply produces good people.
Tell us about your hobbies and interests outside of work.
Unsurprisingly, I'm a card-carrying nerd, so when I'm not developing esports programs I can often be found playing Dungeons and Dragons, reading comics, or going to conventions. I enjoy traveling and try to do so as much as possible, usually with my partner and dog in tow, and have road tripped across the country multiple times in the past decade.
What advice do you have for students thinking about coming to Champlain and joining Champlain Esports?
No advice, just a simple promise. You are going to love it here.
Additional Director Q&A
After years of work within the space as my 'side hustle,' I was able to dovetail that experience with the project and brand management I was pursuing professionally to start consulting to higher education institutions that were looking to get into esports. Through that I was able to make connections and, with a healthy dose of luck and determination, the rest is history.

The goal is to make sure that any time spent within Champlain Esports is of value to our students, regardless of competitive skill level or personal interest. If you're hyper-competitive and want to be #1 at everything you do, then great we have teams at club and Varsity levels just for you. Not interested in competition but enjoy playing with friends or even solo? Awesome, there's a home for you here at our facility. Even if you don't like playing games at all there's plenty of opportunity to create professional-level content, work as staff for programs or teams, and participate in our events. It really doesn't matter what it is you want to do, if it's even slightly gaming adjacent there's space for you here!

It might be easier to explain what it is I don't do, haha. This position is like running a start-up: it's one role with about a few dozen different hats. At the end of the day I am tasked with the growth of our students, and the growth of our brand. Depending on that day you'll find me acting as a marketing director, an interior designer, program developer, offensive coordinator, club coordinator, fundraiser, life coach, personal coach, recruiter, public speaker, broadcast producer, or graphic designer. You name it, I've probably done it in some capacity.

I have a BA in Political Science and an MFA in Emergent Media. Both have helped provide the lenses through which I view my practical experience within the field and continue to help shape my programmatic decisions. The education I received pursuing my MFA is of particular use these days, especially now that I am creating systems and policies that require unique results while working with and communicating between a multitude of diverse disciplines and perspectives.

I personally believe that individual success is often based on luck, but that you have to put in the time and effort to get lucky. Right now is an excellent time to get experience within the field, particularly here at Champlain. I never worked with an official collegiate program when I was in undergrad (they didn't exist). The current generation of students have opportunities I would have been thrilled to have and will absolutely help elevate their résumés to that next level.

I find that respect and discipline are the two indicators that most predict success in this field. It's very easy to find talented people that can play or coach. It's much harder to find people that are additive to that experience. I talk to a lot of students who are interested in competing, and my advice for anyone is to first make sure you're someone that you would want to work with. That means respecting yourself and others, maintaining focus on what's actually important, adopting a growth-oriented mindset, and following through on your promises. In general, I am a pretty understanding guy, but anyone who works with me knows that I have zero tolerance for toxicity on any of my teams, in or out of gameplay, and I don't know of many coaches that do tolerate that.

So far I have been consistently impressed by how far the esports club has come thus far and the level of professionalism they exude. Most of my experience is with creating systems like that from scratch, so coming here with an established club has been a very novel experience. I find I appreciate them and their passion more everyday, and am incredibly excited for the ways this program will elevate them and their efforts.

Unfortunately, I developed some severe carpal tunnel in undergrad which basically means that I'll never play most titles at a competitive level, but I do enjoy playing most games at a more casual pace. One of the drawbacks of having a position like this is that my time for gaming has decreased significantly. I often joke that I've traded actually playing games for helping others play games, so these days I get to live vicariously through my athletes, haha. I enjoy watching most games at a competitive level; League of Legends and Rocket League would probably be my two favorites if I had to pick.
Join the Team.
Join the Fun.
Champlain Esports is a thriving community of competitors and promoters. Join our team to compete, broadcast, commentate, and more as part of our comprehensive program. There are plenty of opportunities for all interested students, so get in on the fun today!
Join Today!
Want to Join the Fun?
Fill out the form below and we'll be in touch about all the ways you can engage with our Esports teams when enrolled at Champlain College.

Already a Champlain student? Let our Esports Director know you are interested here.